We offer you the stage and expect steps
WHAT WE OFFER
Our goal is to create an environment in which our employees develop as best as possible.
Interesting and challenging tasks
Independent and self-responsible work
Flat hierarchy
Short decision-making paths
Young team
Continuous improvement suggestions by employees
Advancement career opportunities
Open communication internally and also externally
Flexible working hours
Increasing Home Office opportunities
Post-employment benefits
Safe workplace
Employee events
Good transport connections
We support social institutions
Modern IT infrastructure
Our growth is currently accelerating
Share of the turnover
Very good working atmosphere
Continued education and training
We have an eye on your career
Joined as Accounting and Controlling Manager in 2015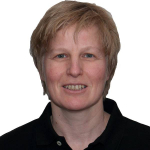 "I appreciate in particular the continuous improvement processes, independent work and family climate"
Bridges the gap between Sales and Logistics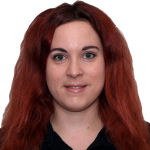 "Already during my training I was asked early to participate in different departments. Even after nine years at Nonnenmann, I'm particularly interested in the multifaceted tasks."
At the age of 22, he was already the Logistics Manager
"As a Logistics Manager, I make sure that the work of the employees is diversified and that they understand our processes comprehensively."
Already as an apprentice he is an appreciated part of our logistics team
"Since my first day of training as an apprentice here at Nonnenmann, I appreciate the helpfulness of the colleagues in the Warehouse. We have a young team and a very good working atmosphere."
WHOM WE ARE LOOKING FOR
Each position places its own requirements on each applicant. But to climb steps with us, following properties are always essential.
Ability to work in a team
You like to work with others towards a common goal. You bring in your own ideas, identify problems and develop solutions. You share your knowledge, help others and abide by the agreements.
Ability to work independently and result-oriented
Your work is proactive. You identify requirements, address issues and set goals. You develop a concept to achieve goals and check your independent work without being asked.
Ability to take criticism and willingness to learn
You question your own thinking and actions, are open to criticism, pick up on ideas and initiatives of others and take them into account. You are happy to take on new tasks and participate in further and advanced training.
OPEN OPPORTUNITIES
Permanent position starting immediately