Dear Customers and Partners,
The Nonnenmann brand places great emphasis on the integration of socially disadvantaged in our society. We therefore support charitable projects financially and through the workforce and passion of our employees. To improve things, to think beyond one's own area of responsibility, is an attitude that is firmly anchored within our company. For each individual, this can and will be an enrichment.
The projects range from supporting the elderly and dependent people, through the support of socially disadvantaged children, and the encouragement of disabled children and adolescents.
NEIGHBORHOOD ASSISTANCE
Together with each other. For each other.
Under the slogan "Together with each other for each other" 75 volunteers have been involved in Winterbach, Engelbach and Manolzweiler for more than 30 years.
The wide range of tasks include:
Help and care in the home
Visiting the nursing home
Senior Afternoon
Clothes shop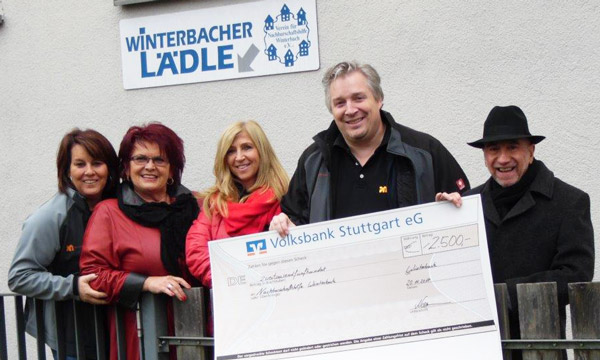 Our donation was used to purchase new IT devices for the clothes shop.
In addition our apprentice have strengthened the neighborhood assistance with the help of additional employees for the Senior Afternoon on 10 October 2017.
KINDERREICH REMS-MURR
Against social and cultural exclusion
Child poverty is an issue that should not be underestimated. For this reason, the German Child Protection Association Schorndorf/Waiblingen e.V. has lunched the Kinderreich Rems-Murr project. The project aims to provide concrete offers for the children and adolescents in the region that are in need, thus preventing social and cultural exclusion.
Last year we supported the ongoing project Wish Tree. Christmas wishes are fulfilled for the vulnerable children. We met 100 children's wishes. Our employees participated in this project and packaged 100 gifts.
FRÖBELSCHULE SCHORNDORF
Laughing. Learning. Baking cakes.
According to their motto "Laughing. Learning. Baking cakes" the Fröbelschule supports every child individually and in consideration of its abilities and interests.
Fröbelschule Schorndorf
Rainbrunnenstraße 24
73614 Schorndorf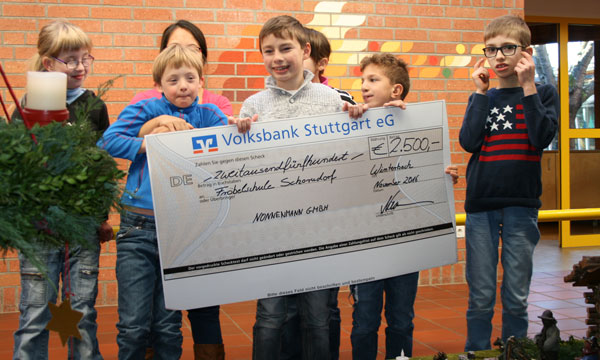 The Froebelschule encourages disabled children and adolescents and train them for everyday processes to create integration and allow the students a largely independent life.
Our donation was used for the purchase of a defibrillator and a new ironing machine for the student company "Avanti".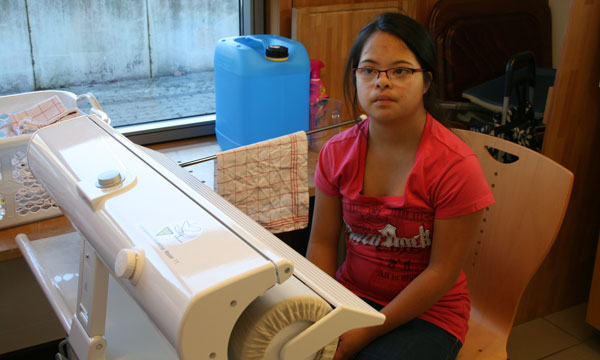 NEIGHBORHOOD ASSISTANCE
Together with each other. For each other.
In 2016, we started to support the Neighbourhood Help Project in Winterbach.
Our trainees and other employees of Nonnenmann GmbH joined the neighbourhood help during a coffee-gossip culture afternoon.
Our donation of 2.500,-€ helped mobile care.