ISOFORM®
The isolated tool concept ensures a high process reliability for thermoplastics, thermosets, elastomers and diecasting.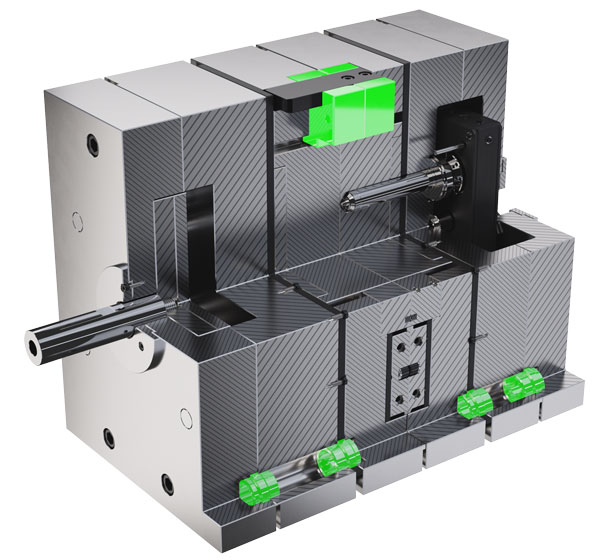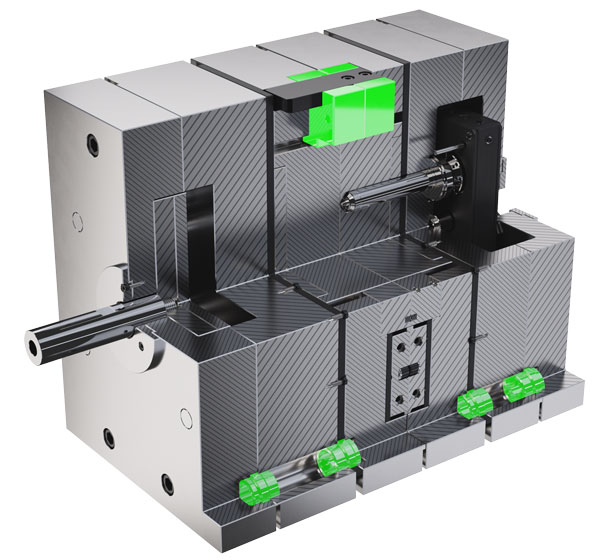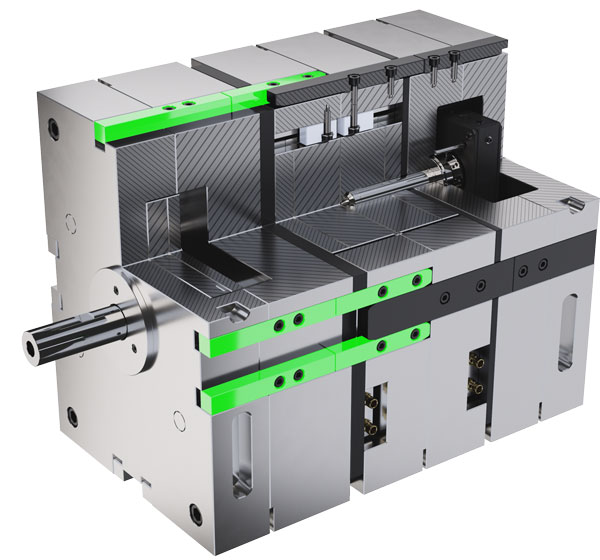 The consistent thermal isolation of the contour area enables:
Increased Process Reliability
Reaching Process Temperature in Shorter Time
Time and Cost Saving
The IsoForm®-Concept is furthermore suitable for automation.
IsoForm®-Tools are available in two versions:
They differ mostly in respect of the design of centring elements and their degree of isolation.
IsoForm® BASIC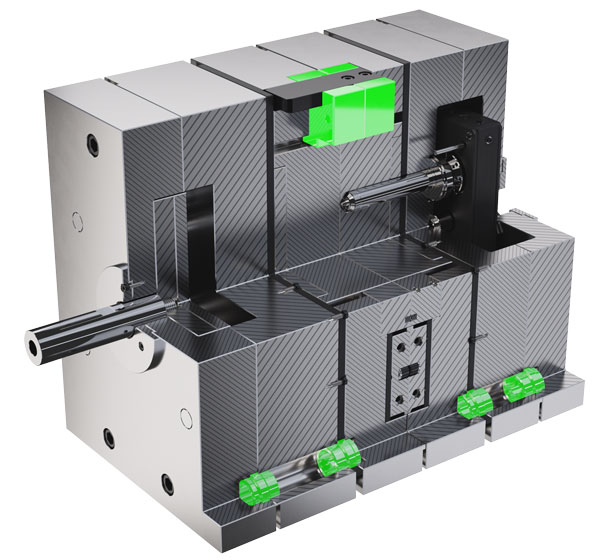 MARKET INTRODUCTION
Since the beginning of 2017, IsoForm® BASIC represents the new and ost-optimised standard that offers most advantages of the IsoForm® concept.
DEGREE OF ISOLATION
IsoForm® BASIC tools are thermally isolated against the mould structure in the contour-forming area.
DESIGN OF CENTRING ELEMENTS
The plates are centred using bushings on the closing and injection sides. Alternatively, a classic combination of columns and bushings may be ordered where columns have play.
For the centring of inserts and that of injection to closing side special centring elements with flat guides were developed.
BORE HOLES
Bore holes for wider clamping systems for further machining have already been provided for.
IsoForm® PREMIUM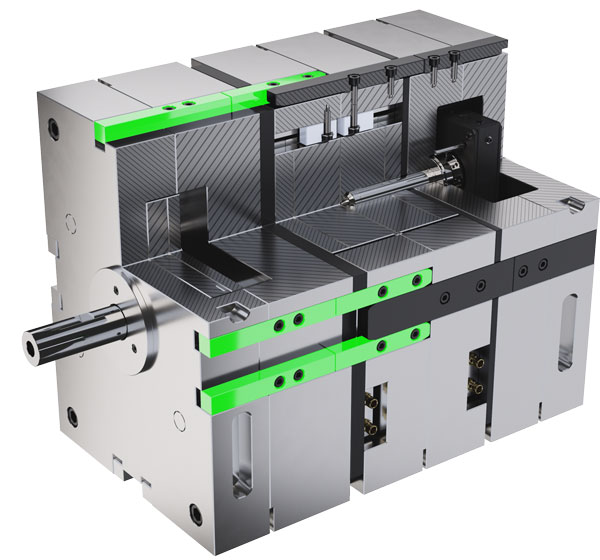 MARKET INTRODUCTION
IsoForm®-PREMIUM is the product line that has been in the market since 2010.
DEGREE OF ISOLATION
Since 2016, it has been supplied in an optimised variant offering a maximum degree of isolation of the contour-forming area against the surrounding tool.
DESIGN OF CENTRING ELEMENTS
IsoForm®-PREMIUM is characterised by a continuous hub-centring for the plates at the outside of the tool.
The injection side is centred with regard to the closing side using flat centring elements. Their length of parallel is customised according to project specifications.
BORE HOLES
Bore holes for wider clamping systems for further machining may be ordered additionally.
The IsoForm®-Concept has been developed by Konstruktionsbüro Hein GmbH and is distributed by NONNENMANN. Upon placing the order for customised IsoForm® standard elements with NONNENMANN, our partner will consult you.