HEINO® STANDARD ELEMENTS
Solutions for gate design, ventilation and temperature regulation.
HeiNo® standard elements are adapted to the materials to be processed and to the intended temperature regulation in order to allow for energy-efficient processes.
HeiNo® tunnel gate
HeiNo® tunnel gates with temperature regulation allow for a permanent feed at low shearing. They are also available with flow speed reduction in the runner to reduce halo formation.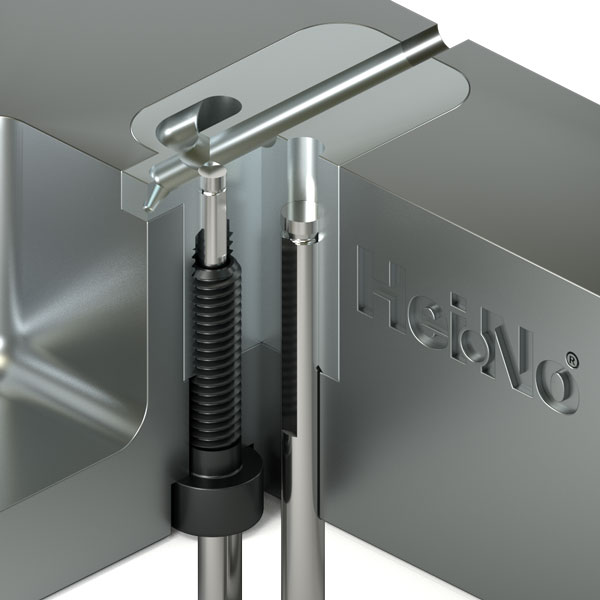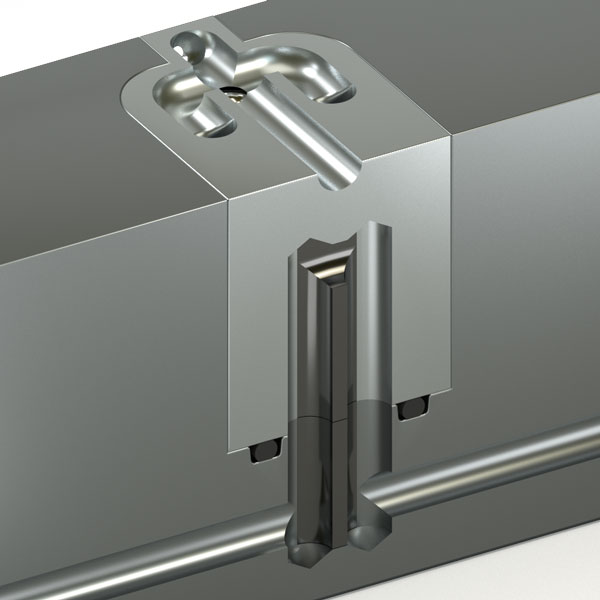 HeiNo® tunnel gate inserts
Combined with the IsoForm®-Concept temperature regulation is also possible in gate inserts. Thus, you can also influence the cycle as well as the packing time at this point.
This, again, leads to shorter cycle times and a lower energy demand as well as to a considerably increased part quality.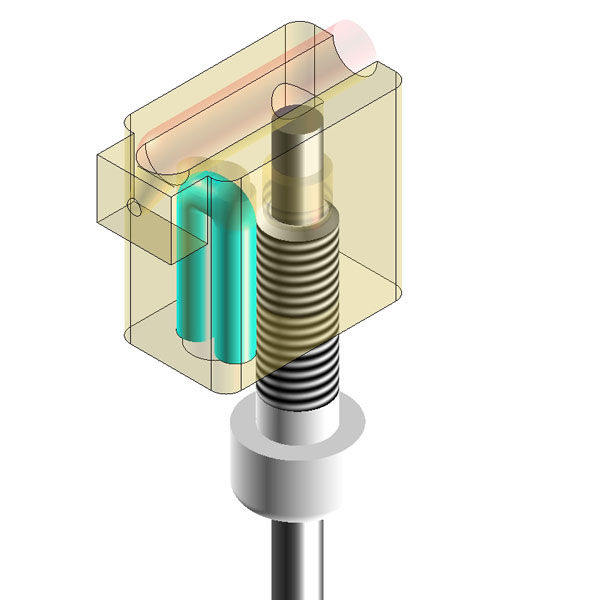 HeiNo® ventilated ejectors
Round, bush, flat and profiled ejectors are ventilated using a special groove geometry(1) designed with regard to the material of the moulded part (e.g. polished, coated, compressed). The volume of air is discharged using a chamfer(2).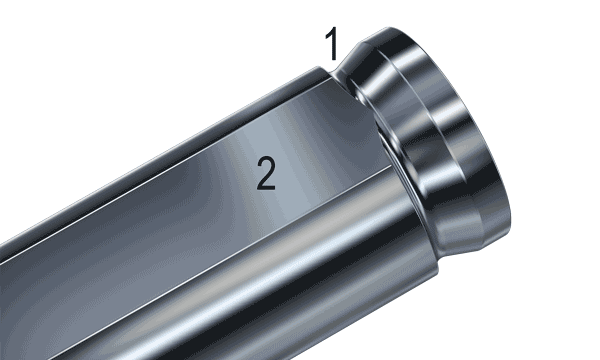 HeiNo® ventilation insert
The ventilation insert within the mould separation, inside as well as outside of the cavity, ensures an optimum ventilation depending on the material of the part. This is obtained by designing the geometry, material properties, surface quality and coating accordingly. The adjustable overflow ventilation insert improves the quality of weld lines and allows for a controlled ventilation.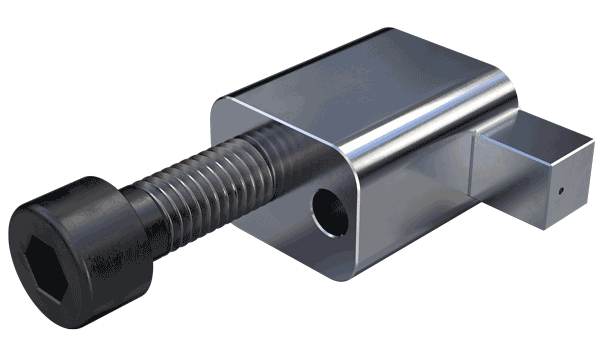 Overflow ventilation insert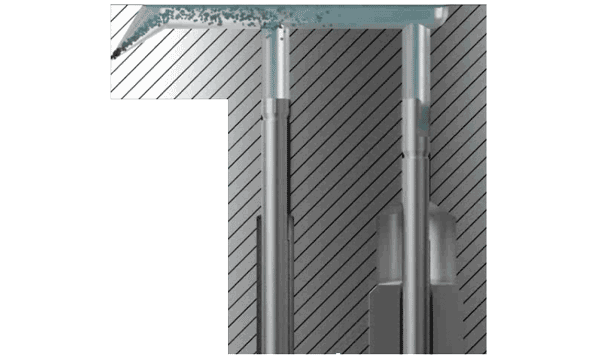 Air pockets within the cavity, e.g. made possible by thinner wall thicknesses, can host ventilation inserts that may be adapted to almost any contour and can be cleaned.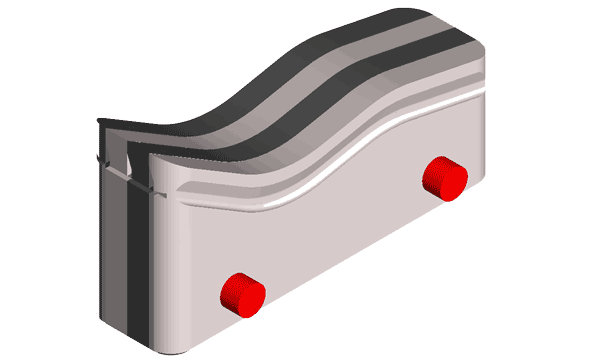 Contour ventilation insert
HEINO® REDIRECTION ELEMENTS
HeiNo® redirection elements for temperature regulation using fluids
Holes for temperature regulation should always be round and connected for forced circulation (except for gases). Depending on the diameter, a turbulent temperature regulation can be achieved. As a temperature regulation using water is particularly effective when it is turbulent the relation of the diameter to the length of the flow path of the medium has to be paid careful attention to.
HeiNo® redirection elements for temperature regulation are made from steel (for nickel-coating) and for force fitting for optimum thermal conductivity.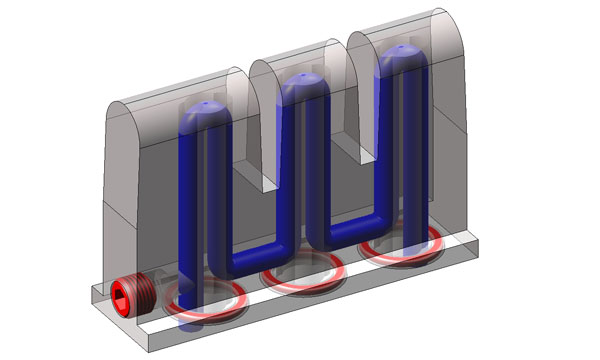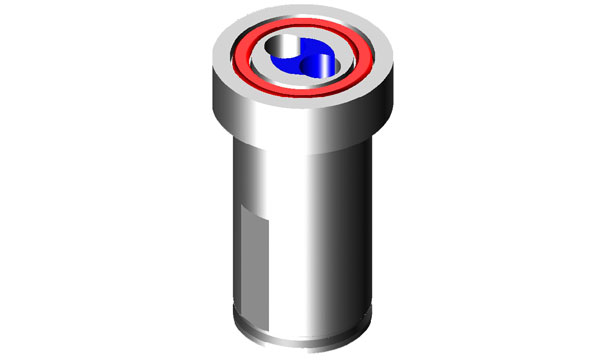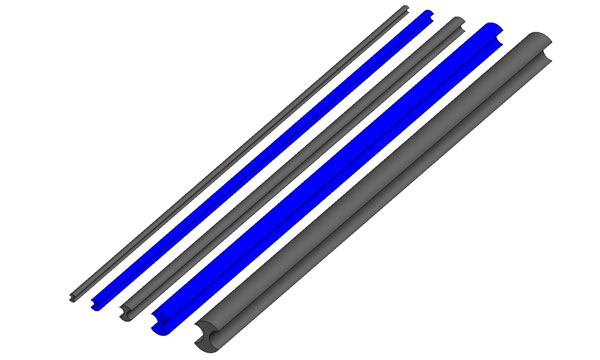 HeiNo® Standard Elements
Innovation made in Germany
Konstruktionsbüro Hein GmbH and NONNENMANN GmbH
CONTACT US NOW
Let us consult you and increase your process reliability with HeiNo® standard elements.