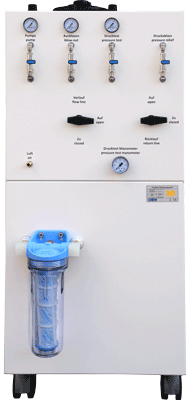 PropNew
PropNew is a mobile multi-purpose cleaning device for ensuring optimum efficiency of temperature control systems.
Injection molds
Complete injection molding machines including tools
Temperature control units
Plate heat exchanger
Measurement for flow rate and PH-value
Conservation tank
INTUITIVE AND MULTIFUNCTIONAL
PropNew is suitable for all temperature control channels and offers optimum cleaning and analysis functions.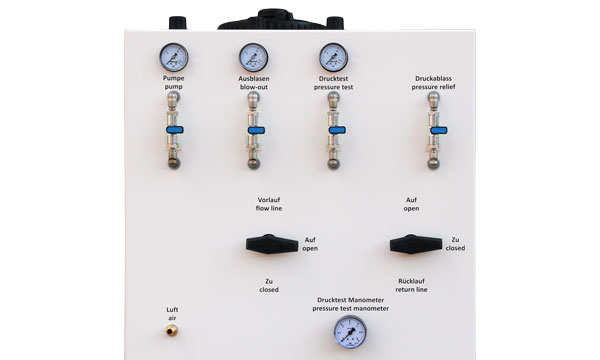 The following programs are started using the easy-to-use console:
Rinsing
Cleaning
Emptying systems
Pressure test
Investigation on hair cracking
Treatment with corrosion protection
EFFICIENT AND EFFECTIVE
PropNew cleans your systems independently of lime, rust and other deposits without time-consuming disassembly.
The reduction of the oil temperature in injection molding machines by 15 ° C is a realistic goal for inadequately maintained systems. As a result, trouble-free production is ensured and machine failures are avoided.
Before cleaning
After cleaning with PropNew
VISIBLY SUCCESSFUL
In the temperature control channels of the injection molds and in the flow meter, PropNew will remove deposits thoroughly.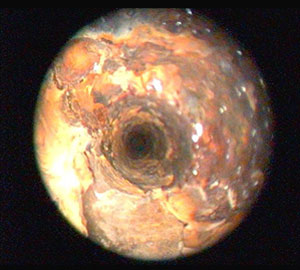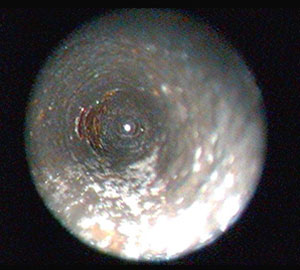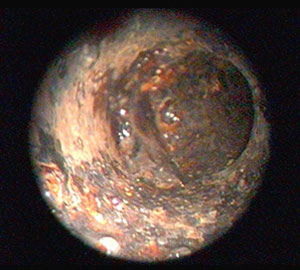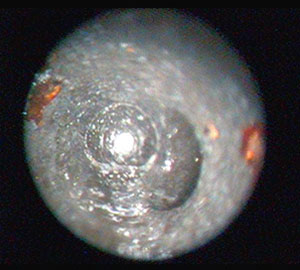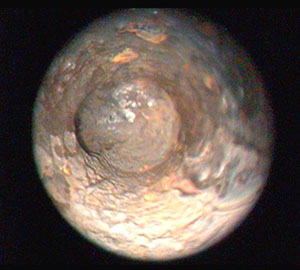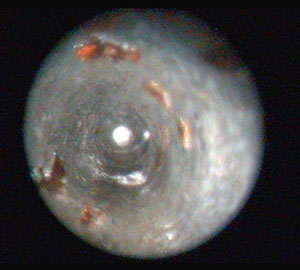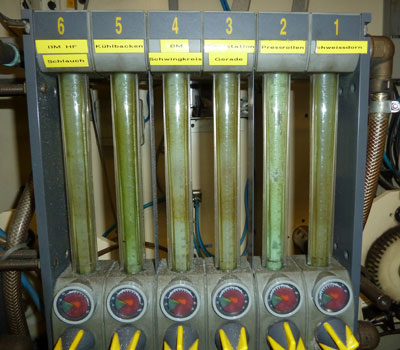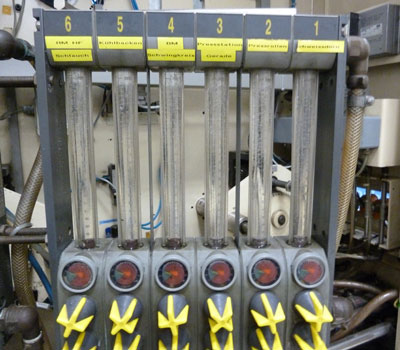 PROVEN TECHNOLOGY
PropNew was designed to make the cleaning process easier and more effective.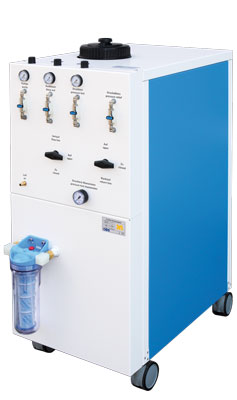 Operates solely with compressed air, no power connection required
Control panel with easily switchable functions
External filter (60 – 350 μm), easy to maintain
Tank with fill level indicator for optimum dosage, can be emptied via tap
Connection via quick couplings (rapid flow direction change possible)
Internal hose reel for flow and return each 5 m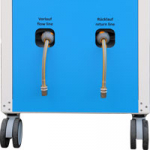 Max. Flow rate: 10 l/min
Max. Delivery pressure: 6 bar
with CE-Labeling
DEVICE OPTIONS AVAILABLE
Option 1: Measurement of flow rate and PH value
Option 2: Tank for conservation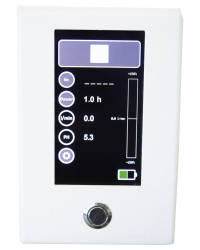 Measurement of flow rate and PH-value
Flow measurement in the flushing circuit
Interface for recording and storing relevant data on USB stick
Mains independent operation possible due to integrated, rechargeable power supply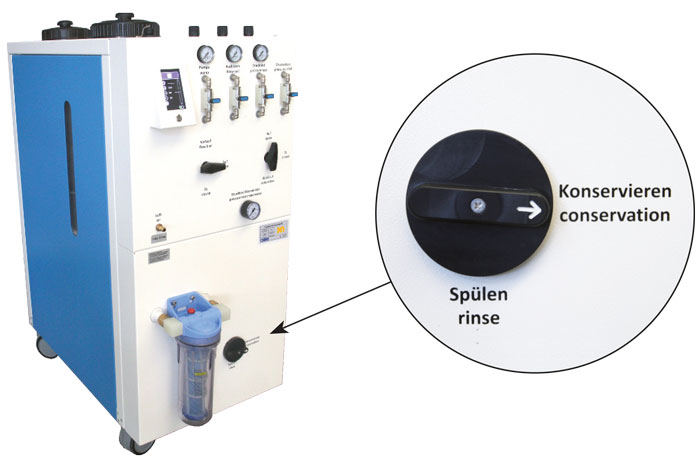 Switchable from cleaning tank to conservation tank
Can be combined with optional measurement or standard device for optimum long-term protection of your moulds/devices
ACCESSORIES AND CONCENTRATES
Matched to PropNew cleaning devices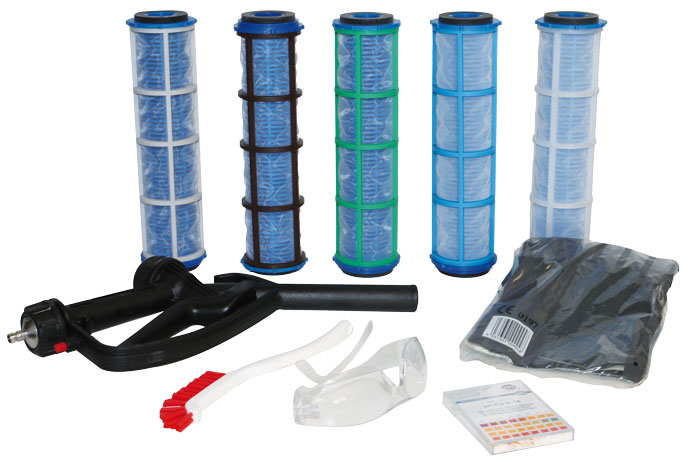 Cleaning and preserving concentrates PropPower 10/10 bio/20/30/50
Basic equipment with PH-value measuring rods, nozzle, gloves and safety glasses
Washable filters in mesh size 60 – 350 μm
FREQUENTLY ASKED QUESTIONS
For which applications can the PropNew cleaning device be used?
Cleaning, preservation, testing of temperature control channels and heat exchangers of all kinds.
Can the flow rate also be checked with the device?
Yes, if PropNew is ordered with the instrument option "Flow and PH measurement".
How does cleaning work?
The device is connected to the temperature control channel via temperature couplings. Switch on flushing, flush for approx. 2h, then blow the cleaning solution back into the tank.
Can a temperature control channel be tested for tightness?
Yes, the "pressure test" function already built into the standard version is used to apply compressed air to the temperature control duct and test for leaks.
Do the cleaners used attack metals?
Yes, therefore contact with polished surfaces and cavities should be avoided. Temperature control channels are not damaged.
Care should only be taken with tempering channels that are coated with electroless nickel!
Which connections are necessary for operation?
Only compressed air. Additionally for the option "Measurement flow rate and PH-value" 220V to charge the battery of the display.
Why is there an option for a second tank?
The second tank contains the preservative. You can switch over to the second tank in one easy step.
You can buy PropNew or rent on a weekly basis.
Ask for your offer for the multifunctional cleaning unit PropNew today.
The corresponding chemicals are, of course, supplied as accessories.
CONTACT US NOW
Ensure the optimum efficiency of your temperature control systems.
Consultant Plastic Injection Molding/Mold Making/Project Planning