Vacuum gripper systems
Flexible automation based on modular design with plastic vacuum gripper systems
Application and modular principle
The automated removal of plastic components can be adapted to requirements at any time
The grippers enable particularly gentle removal of injection-molded plastic components from the machine and their automated further processing by means of a pneumatic/vacuum holding grip.
The application of these gripper systems is intended for a wide target group from the plastics processing industry and is suitable for plastic injection molders from the automotive, electrical and food industries, as well as mechanical engineering, medical technology and the packaging industry, among others.
Due to the modular design based on the building block principle, individual removal solutions can easily be put together cost-effectively from over 150 articles, depending on current requirements.
Components such as gripper plates, quick-change systems, mounting plates, profiles and strips, suction cup holders, gripper arms, joint pieces, suction cup holders, suction cups, tongs and other accessories are available for this purpose.
Gripper systems can be converted from existing components to a different assembly when new requirements arise, without the need to procure a complete new assembly.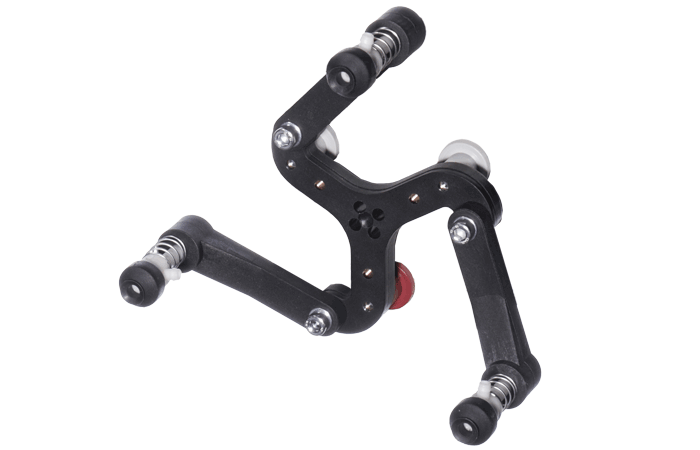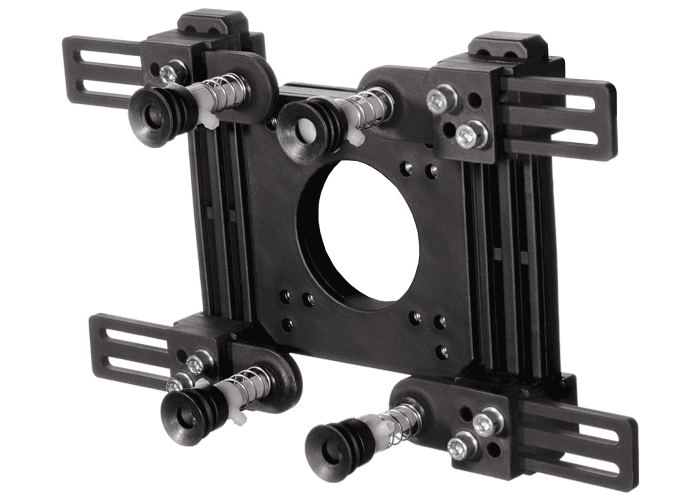 Advantages over aluminum gripper systems
Sturdier, lighter and less expensive
The material selection PA6 with up to 50% glass fiber content, makes the system components, robust,dimensionally stable and heat resistant. The weight advantage vs aluminum is about 50%!
Due to the weight advantage, handling systems are spared or faster travel movements can be implemented. In particular, smaller robots thus become significantly more powerful.
Due to the "yielding" material and the smaller system mass, damage caused by accidental collision is much lower or even completely avoided.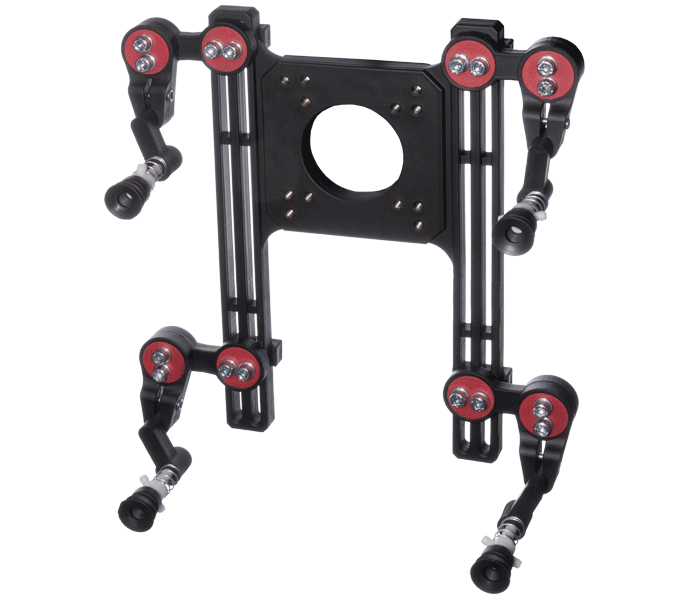 Integration with existing systems
Can be combined with the HORST robot and many other popular systems
The extraction system can be combined with systems commonly available on the market. Systems already available at the user can be expanded with adapter plates and the end effectors and grippers pre-mounted on them.
A wide range of grippers and various accessories are available for selection, which can be adapted to the various robots, linear systems and sprue pickers.
Simple quick-change systems in various designs via bayonet lock or mini bayonet allow quick assembly and disassembly, reduced set-up times of the gripper system and thus increase machine availability.
Additional suspension devices for proper storage of the gripper systems are available on request. Further we support you in project planning as well as design of the systems and automation projects.
Industry 4.0: Together with the
robot system HORST
, flexible automation solutions can be realized.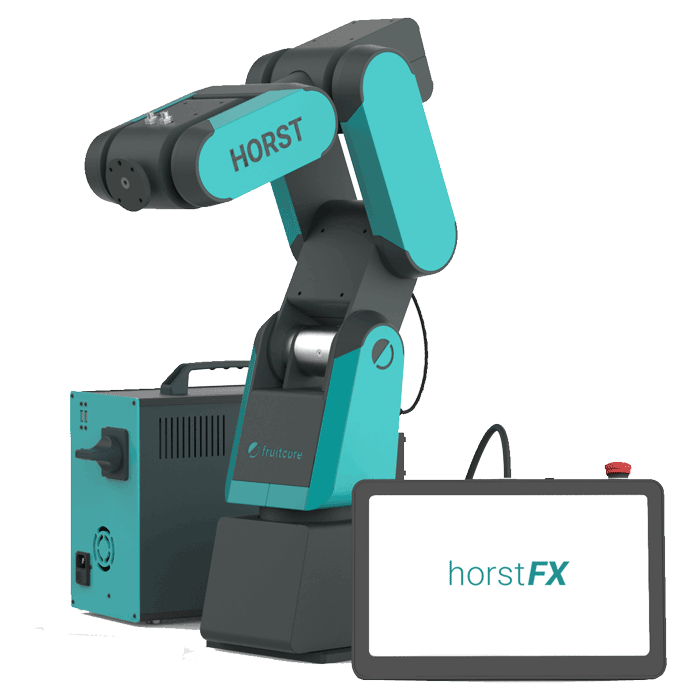 In our catalog for gripper technology all articles are listed with which you can implement your individual removal solution.
With our
enquiry form
you can easily send us all relevant information about your request.
CONTACT US NOW
Automate your production with vacuum gripper systems