Maintenance station NoWOPEN
Air-bearing maintenance station for safe opening, testing and mounting of tools
Tool maintenance simplified
Reduce avoidable downtime
Unsafe tool handling, poor and unergonomic access to tools, and unnecessary rebuilding or repair work are common problems in tool maintenance and often lead to avoidable downtime.
With the help of the NoWOPEN maintenance station, this is a thing of the past. The air-bearing moving platen, which functions similarly to an air cushion, allows the mold halves to be opened and closed quickly and safely.
In addition, further functional checks and numerous tests can be performed on the mold via the built-in hydraulic power unit and the optionally available
leak-testing
.
This shortens assembly and maintenance times and consequently significantly reduces machine downtime during mold maintenance.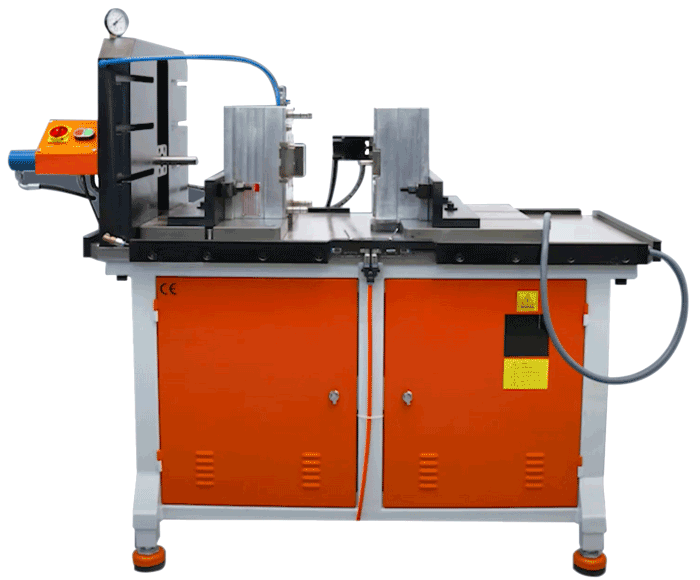 Handling
Move heavy mold plates without effort
After the mold is set down on the table, the mold fixing platens are connected to the table platens on both sides by clamping claws. When compressed air is applied, a kind of air cushion is created on the underside of the moving platen, while the other side remains firmly connected to the table. Thus, the mold can be easily opened and divided into both halves of the mold by sliding movements without much muscle power.
The service station includes a built-in hydraulic power unit. The hydraulic pump and a height-adjustable piston can be used to test the mold's ejector assembly by extending and retracting it. The additional free hydraulic connection enables further mold tests with which slide systems, core pulls, valve gate nozzles and hydraulic cylinders can be checked for function.
With the optionally available
leakage test kit
, the mold's temperature control channels can be tested for leaks using compressed air. In this way, possible leaks due to pressure loss at the pressure gauge are detected at an early stage.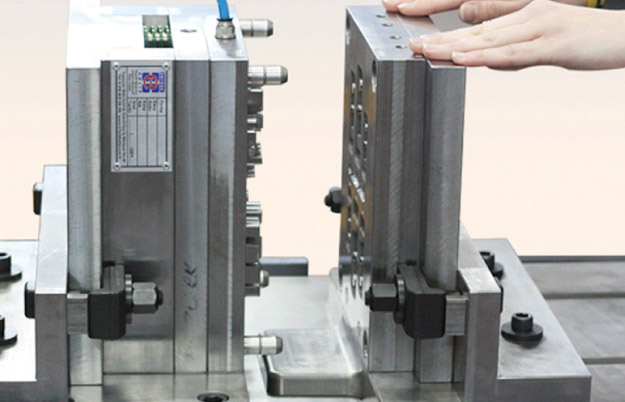 Variants
The maintenance station is available in two variants designed to accommodate different tool sizes and weights
Both variants have the following equipment: integrated hydraulic power pack, additional free hydraulic connection, pressure gauge, air-bearing moving platen, moving piston slot, air outlet for water/cooling channel test, electrical control panel, hydraulic distribution valves
NoWOPEN 700x600x500 up to 3 tons (item number WA0002):
Integrated hydraulic power unit (3 kW), own weight: 730 kg, operating pressure: 6bar, motor power: 3 kW, max. Load: 3t, table dimensions (LxWxH): 1346x636x854mm, plate dimensions (LxW): 346x526 mm.
NoWOPEN 800x700x600 up to 4 tons (item number WA0003):
Integrated hydraulic power unit (5 kW), own weight: 1,050 kg, operating pressure: 8bar, engine power: 5 kW, max. Load: 4t, table dimensions (LxWxH): 1470x740x854mm, plate dimensions (LxW): 386x590 mm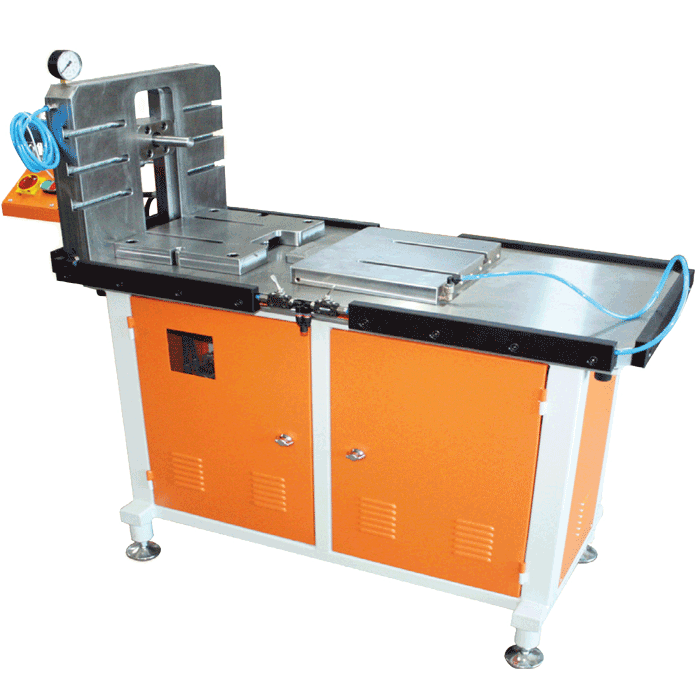 Magnets for holding workpieces
Optional accessories
With the optional magnets (part no.: WA0050), components, workpieces and molds can be easily and flexibly fixed and held on one level for machining operations as well as assembly or maintenance work.
The magnet can be switched on and off via a toggle switch. The application is possible up to a maximum temperature resistance of 180°C.
The magnet shape, constructed as an angle, with leg lengths of 125mm each, enables workpieces to be held in 45°, 90° and 135° positions up to a holding force of 80kg.
This makes the magnet ideal for round and square tubes as well as angle and flat material.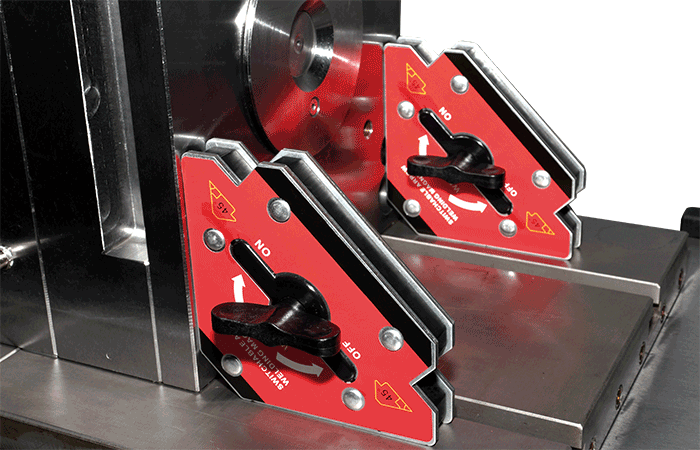 The
PropNew
cleaning device can be used to repair injection molds with reduced flow rates.
CONTACT US NOW
Benefit from the advantages of the NoWOPEN maintenance station