SPECIALIST FOR WAREH. LOGISTICS (m/f/d)
starting from September 2021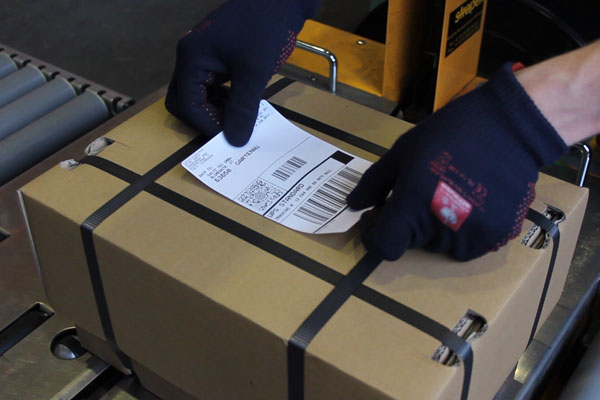 SPECIALIST FOR METAL TECHNOLOGY (m/f/d)

starting from September 2021
Career Opportunities?
Example …
At 22 years of age, he was given the responsibility for the logistics at Nonnenmann
Slobodan Stojadinovic's Carrer at Nonnenmann
"I started my training at Nonnenmann as a specialist for warehouse logistics in 2007 and finished it in 2010. During my training I realized how important it is to think about the limits of the own Department and understanding the processes of other departments. Therefore, I wanted to work initially after my training in sales, to deepen my product and process knowledge. The management complied with my request and indefinitely accepted me as an administrator. In this function, I've mentored among others, our offices in Bosnia and Serbia.
In 2012, I was involved in the development of our logistics center in Schorndorf. Together with a colleague, we created the structures for the move of the warehouse from Winterbach to Schorndorf. It was an exciting time in which we learned a lot. A short time later at the age of 22, I was appointed the Logistics Manager.
In my department, there are currently two apprentices that are specializing in Warehouse Logistics. As a Logistics Manager, I ensure that their training is diversified and they understand our processes. In addition, a good working environment is important to me! I believe that Employees evolve when they feel comfortable. The further training and continued education opportunities are also a big plus at Nonnenmann. There are regular internal training classes. In addition, every employee has the opportunity to educate themselves further in each department. For example, I graduated as a wholesale trader in 2014.
I've been with Nonnenmann for more than 10 years now. I like to look back as well as look forward"
Apprentice specialist for warehouse logistics
APPLY NOW
Your Apprenticeship at Nonnenmann
Ute Schaflitzl
Human Resources Manager
+49(0)7181/4087-220
Applications via Email to: